Bad Credit Car Loans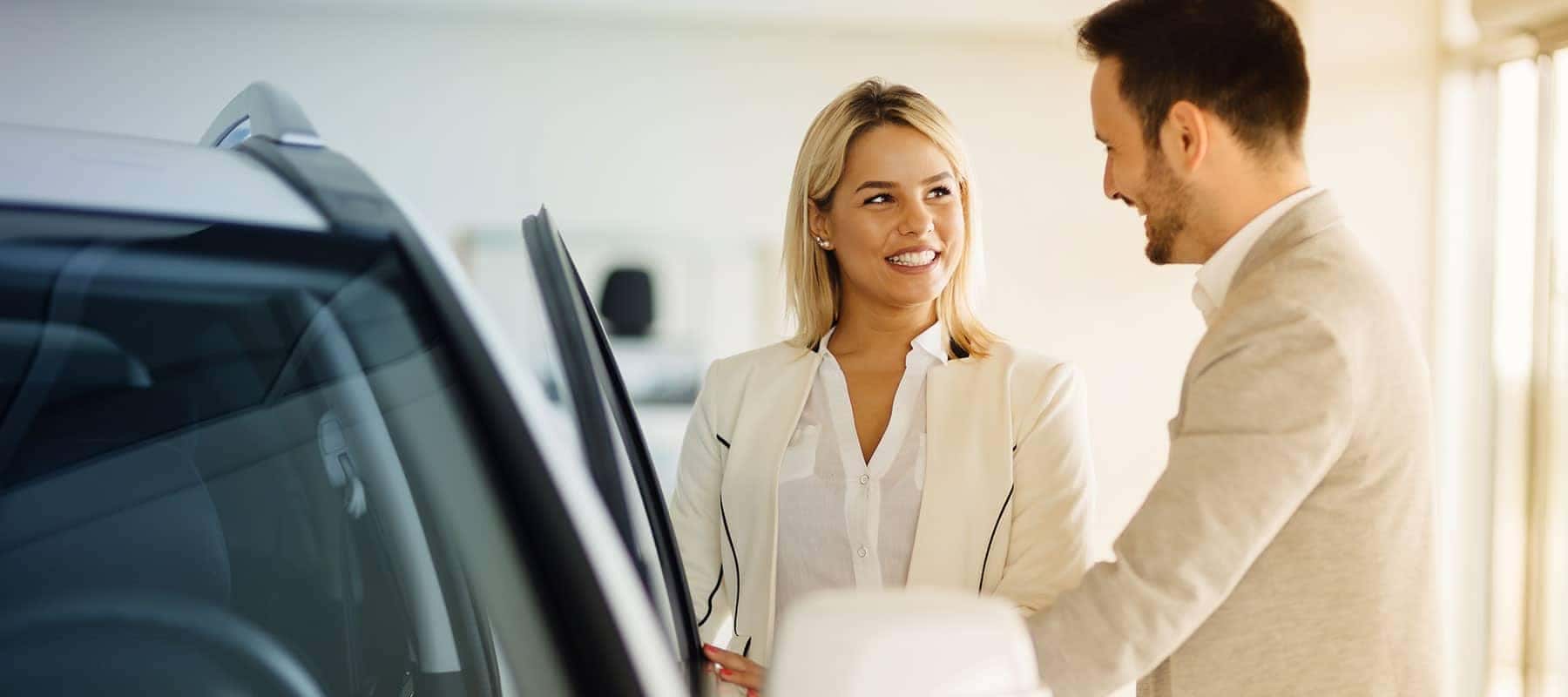 Get Financed Today! 850-692-6302
Dale Earnhardt Jr. Chevrolet Says Yes!
Wondering how to get a car with bad credit? It may be a little more difficult to secure a loan, but it definitely is possible. You do not have to rely on buy here pay here Tallahassee-area dealerships to do so. Learn how to finance a car with bad credit by following the steps below. Rely on the Dale Earnhardt Jr. Chevrolet finance department for access to credit assistance and available bankruptcy approval programs that can help even the most credit-challenged individuals obtain a new or quality pre-owned vehicle regardless of credit score! When you're looking for auto financing in Tallahassee, remember, Dale Earnhardt Jr. Chevrolet says yes!
How to Get a Car Loan with Bad Credit: Remember These Tips
When you're attempting to secure a bad credit car loan, remember that you may have a higher interest rate as well as a bigger down payment — this gives greater security to the lender, as there is a higher risk for them when they approve an applicant who has bad credit. It is a good idea to know your budget beforehand and avoid stretching your budget to the max. Keep these tips in mind, and you will know how to finance a car with no credit in no time:
Ask questions and don't assume you won't be approved. You may find an auto financing option that is less than ideal and feel as though it is your only option, but that is often not the case. Ask questions and see if there are other options that would be a better fit.
Boost your credit score. If you have bad credit, it is possible to build up your score before you apply for financing. Use your credit card on small purchases or a recurring bill payment, and pay off the statement right away. It may take a little time, but the benefits are worth it.
Stick to a limited application period. When applying for auto financing, your credit score can take a slight hit during the hard credit pull. Keep all of your loan applications within a 14-day period to minimize any further damage to your score.
Separate price negotiation from auto financing. You don't have to accept the first offer that is presented to you. Many dealerships like Dale Earnhardt Jr. Chevrolet go through multiple lenders, so you do have options.
Be prepared for a higher cost. Unfortunately, bad credit car loans may come with higher interest rates, and a larger down payment may be required if you have no credit.
Leasing may be a better fit. See what your leasing options are. Although the lease payments might still be higher than the average lease, it may well be a more affordable option than trying to purchase a vehicle with bad credit. Lower monthly payments — regardless of credit — is a known benefit of leasing vs. financing.
Credit Approval Available in Minutes
What Documentation Do You Need for Auto Financing?
As with any auto loan from an automotive loan provider, the applicant will be required to provide records, for example, proof of auto insurance and a current, valid driver's license. If applying for a subprime car loan, the applicant will have to bring a few additional records. The reason for extra documents is a moneylender is incurring a high risk when financing a subprime car loan. By requiring additional documents, the financer is taking additional steps to ensure that the loan will be likely to benefit both the applicant and the lending institution.
Here is a rundown of the documentation that subprime loan providers suggest that you carry with you when you initially go to the dealership finance department:
A valid driver's license – Verify your license is not expired, revoked, or suspended. Also ensure the address listed on your driver's license is current and matches your state of residence.
Proof of insurance – Take care to include the name of your agent and a reliable contact number. Preemptively adding a new car to your policy will not be necessary until approval.
Proof of residency – A recent bill for utilities, such as water or electric, is sufficient proof so long as your name is listed and matches the address given.
Proof of employment – For approval, a recent (within 30 days) pay stub stating your year-to-date earnings is sufficient. Self-employed individuals must provide two years of professionally prepared tax returns.
A list of personal references – Most finance professionals expect up to six references. A reference means any individual that knows you personally — be it a family member, friend, or work colleague. Your list should include full names, addresses, and phone numbers. Keep in mind your references cannot reside at the same address. As a courtesy, get permission from your references before listing them, as a lender may contact them.
Phone number verification – Any phone number provided must be in service and under the applicant's name. Prepaid cell phone numbers will not be accepted.
Additional documentation is required if any of the following apply to you:
Individuals trading in a vehicle must provide the title.
Individuals who have completed a bankruptcy must provide discharge papers.
Individuals currently in an open Ch. 13 bankruptcy must provide necessary paperwork after receiving an Authorization to Incur Additional Debt from the court.
Apply for Auto Financing with Dale Earnhardt Jr. Chevrolet
Now that you've explored our top tips for how to get a car with bad credit, are you feeling more confident about moving forward? Dale Earnhardt Jr. Chevrolet works hard to pair every driver from Crawfordville to Perry with favorable auto financing, no matter their credit situation — and you don't have to do a buy here pay here deal to achieve your goal. Contact us today with any additional questions or concerns, and apply for pre-approval to get things rolling! For more auto financing information or to explore insurance advice, visit our online car-buying information center. We're here to help you reach your automotive goals in Tallahassee!